Kenosha Auto Repair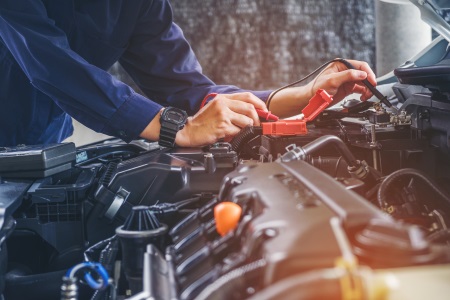 Trustworthy Service, Fair Pricing
When getting your vehicle repaired, you want the best parts at the best price. Our certified staff can help you with any questions you might have. Our large inventory increases the speed of service and our skilled mechanics will work through any problem, big or small. Regular auto maintenance and repairs are a natural part of owning a car. While there are things you can do to prevent normal wear and tear on your vehicle, there will come a time when you'll need to hand it over to a trusted mechanic in order to keep it running safely and efficiently without breaking the bank. Let Dave's Muffler be you one stop shop for all vehicle repair services.
One Stop Auto Repair Shop
Our staff is trained, knowledgeable, and ready to get your vehicle repairs taken care of, quickly. We pride ourselves on providing customers with upfront pricing, flexible service, and top notch customer care. Since 1989 our shop has been helping vehicles run smoother and stay on the road longer. Vehicle safety is of the highest priority at Dave's Muffler. If you have a dashboard warning light on or hear an irregular noise coming from under your hood, stop by Dave's and we'll take a look. Quality service and savings has always been an important part of our business.We offer a wide variety of services and repairs including:
Engine & Transmission
Electrical Services/Repair
Oil Change & Quick Lube Services
Emergency Roadside Assistance
And so much more…
Contact Dave's Muffler for all your vehicle repair and maintenance needs today!