Towing Service & Roadside Assistance in Kenosha, WI
Dave's Muffler is proud to offer towing & roadside assistance services in Kenosha, Wisconsin. If you find yourself in a bind and need auto help, call us at 262-656-1017. Our professionals will be there in a timely manner to assist you. Whether you get a flat, run out of gas, your car won't start, or you're on the side of the road with a smoking engine; you can count on Dave's! Have questions? Need help now? Contact us!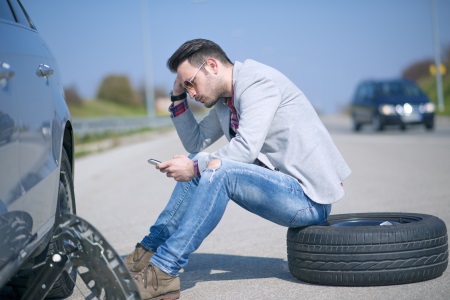 Need a Tow in Kenosha? Call Dave's for Trustworthy, Timely Service
We understand how stressful car trouble can be. If your vehicle won't start, you have a flat but no spare, your engine is smoking or making concerning noises, or your timing belt breaks; call Dave's Muffler for towing services in Kenosha and the surrounding areas. Our professionals will respond promptly to your tow request and transport your vehicle to our shop for repair or another desired destination. We strive to make your towing experience easy and stress-free. Don't hesitate to call us when you need a tow or would like to get a quote for service.
Emergency Roadside Assistance – Help When You Need It
Roadside emergencies are never convenient and they can happen day or night. When you need roadside help in Kenosha, you can count on Dave's Muffler. Our services include:
Flat Tire Change
A flat tire is inconvenient; and even dangerous if you don't know what you're doing. If you get a flat and need help with the change, or a tow to the repair shop, we'll be there.
Jump Start
Did you leave your lights on and now your car won't start? Maybe your vehicle struggles to start in the cold. When you need a jump, our professionals will come to your aid.
Locked Out
We've all been there; locked out. If you lock your keys in the car and need help getting them out; or you've lost your key and need a tow, Dave's is a reliable choice.
Run Out of Gas
Sometimes our fuel gage fails us or you simply can't get to a gas station in time. If you run out of gas in Kenosha, call us! We'll bring you gas to get you going again.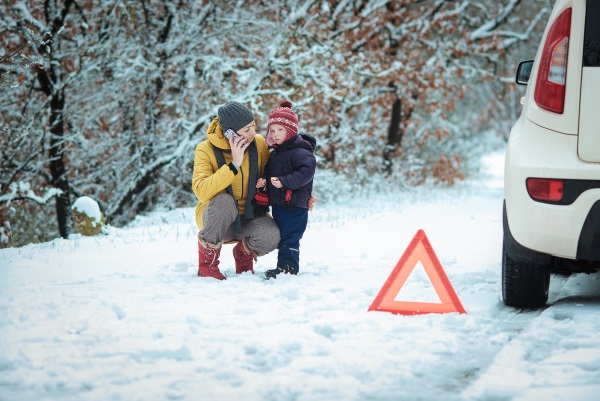 You're never alone in roadside emergencies because Dave's is only one call away. You don't have to worry about breaking the bank just because of a minor inconvenience, you can trust our 24-hour service. You will be able to hit the road with confidence knowing that whatever happens, the friendly team at Dave's Muffler will be there to help. We offer roadside assistance, towing, and extremely affordable repairs, so your vehicle will be back on the road in no time. We're your one-stop-shop for all of your mechanical needs, no matter how unexpected they might be.
Related Article
Towing & Roadside Assistance You Can Depend On There's nothing worse than being stuck on the side of the road, especially during winter in Wisconsin. If your vehicle has broken down in [...]