Kenosha Automotive Services
Dave's Does it All! – Repair, Maintenance, Towing & More
We love helping our customers get the best auto care for their vehicle(s), at the lowest prices too. Our mechanics appreciate the work each customer brings to our shop, and make special efforts to ensure you leave every visit satisfied with the services we provided. Become a Dave's customer today; contact us online or call 262-656-1017 to schedule an appointment!
Auto Repair Services You Can Trust
The entire Dave's Muffler team is dedicated to providing a pleasant auto repair experience.  We take the time to thoroughly inspect your vehicle, getting down to the root cause of your auto problems for a more accurate diagnosis; instead of just racking up your auto bills on quick fixes that don't last or don't help. You can trust our Kenosha mechanics to help you find the best auto solutions based on the urgency of your car's issue, your budget, and our professionals' expert recommendations.
We can help you with a variety of auto repair services, including:
Engine & transmission inspection & repair
Power loss issues (battery & alternator replacement)
Electronic fixes
Braking system inspection & replacement (brake lines, pads, rotors, and fluid)
Suspension & steering system repairs
Cooling system inspection & repair (AC & heating)
For your convenience we also offer emergency roadside assistance and towing services.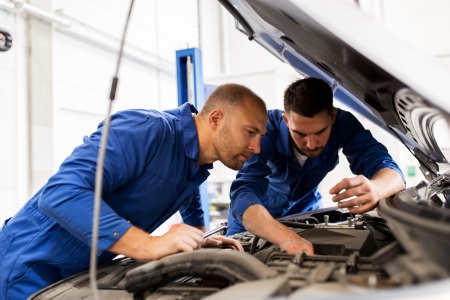 We are a reputable auto repair company that has your best interest in mind, and talented mechanics behind our work. Our professionals are devoted to providing exceptional service at an affordable price. Between our friendly staff and wide variety of services, we are a great choice when it comes to any of your vehicle repair needs.
Car & Truck Maintenance | Keeping Your Vehicle Happy & Healthy
Maintenance is one of the most important responsibilities that come with owning a car or truck. It's also the best way to ensure your vehicle lasts longer and is safer on the road too. Dave's can help you prolong the life of your vehicle and avoid some unwanted repairs. Auto maintenance can seem strenuous on your time and money, but you'll save much more of both if your vehicle visits the mechanic as recommended by its owner's manual. Keeping up with your car's maintenance needs will help your it run more smoothly and take you further.  We're experienced with all types of vehicles, so whether you have a car or truck, foreign or domestic model, new or old; you can bring it to Dave's!  Regular auto maintenance often includes:
Oil change
Tire rotation
Wheel alignment
Inspection & replacement of belts & filters
Fluid replacements
Spark plug inspection & replacement
More!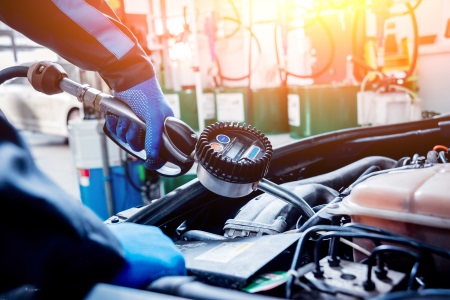 Out with the Old in with the New – When it's Time for Auto Replacement
Car trouble can be stressful and very time consuming. Unfortunately, it's also unavoidable; at some point parts will wear and need to be replaced. Dave's Muffler will help you get the best deal on parts and service, getting your vehicle back on the road fast. If you need new tires, we're an incredible choice. Our shop has reliable access and a large stock of tires from the most reputable brands; and we offer them at the best prices too. If you need a new muffler, catalytic converter, battery, oxygen sensor, brake pads, or anything else; you can count on us!
Contact Dave's American Discount Muffler to schedule auto maintenance or repair services.