Auto Maintenance in Kenosha
Avoid Costly Repairs by Maintaining Your Car or Truck at Dave's Muffler
Dave's American Discount Muffler is the best choice for auto maintenance in Kenosha, WI. Our talented and dedicated mechanics attend to the special needs of your vehicle – whether it's a truck or car, domestic or imported, new or old. When you bring your car to Dave's, you'll enjoy an easy experience and great customer care, without the fear of unexpected charges. Generally, scheduled auto maintenance includes:
Oil and filter change
Fluid check and refill (coolant, differential, and brake fluids)
Belt replacement, as necessary (serpentine and timing belts)
Spark plug inspection and replacement
Schedule Auto Maintenance with Dave's Muffler in Kenosha!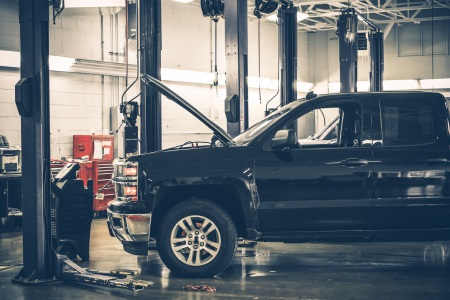 Oil Changes | Keep Your Vehicle Happy & Operating at Peak Performance
Oil changes are an essential and necessary part of auto maintenance for any type of vehicle. Changes are recommended every 3,000 – 5,000 miles; depending on the type of oil you use and common driving factors like the age and condition of your engine, how you drive, highway driving vs stop-go, etc. Getting your oil changed consists of draining old oil from the engine, refilling it with new oil, and replacing the oil filter.
Changing your oil is a maintenance task you simply can't ignore. The purpose of motor oil is to lubricate your engine, which is crucial to its performance. After some time, oil can no longer properly lubricate your engine, for reasons including:
it's been used too long – high operating temperatures cause a thermal breakdown of the oil and additives that neutralize acids will be used up, leading to engine parts wearing out faster from rubbing
or not used enough – unused oil collects debris like water, dust, and combustion byproducts that get stuck in your engine and cause corrosion. If you don't change your bad oil, your engine will ultimately fail. Avoid costly repairs or replacement by changing your oil regularly.
Tire Rotation & Wheel Balancing | A Safer, Smoother Drive
Tire rotation and balancing will help your tires last longer, since your front tires wear more quickly than the back – this is especially true for front-wheel drive vehicles. Rotating your tires prolongs their life and allows all of them to wear more evenly. Our mechanics will rotate your tires in accordance to their manufacturer recommendation; but most often, tires are rotated front to back. It's recommended that your tires be rotated every 5,000 – 8,000 miles. If you use synthetic oil, you should have your tires rotated alongside your oil change.
If you're feeling a vibration through your steering wheel or seat while driving, your tires may be unbalanced. Having them balanced as part of your maintenance plan helps you avoid this shaky annoyance and makes for a smoother drive. Wheel balancing is done by adding a very small amount of weights to the wheel in order to balance heavy spots of a tire and eliminate wobbling.
Auto Maintenance is Important
Keeping your vehicle in a reliable condition can be as simple as regular auto maintenance. Properly servicing your car or truck as recommended by your owner's manual will prolong its life as well as save you money on avoidable repairs. While a brake inspection or oil change may seem like a drain on your time and wallet, it's truly worth the cost in how far it will allow your vehicle to go. Dave's is the right choice for auto maintenance in Kenosha, for both new and old vehicles. If you have questions about caring for your car, check out our auto maintenance FAQ. We answer common questions like when to change your oil and what type of oil to use.
Properly Maintaining Your Vehicle in the Winter
Winter in Wisconsin is long and cold. Properly prepare your vehicle for the winter by making an appointment with Dave's Muffler in Kenosha. Our incredible mechanics will inspect major components including:
Tires – you need traction on cold roads, to ensure you have better control over braking and steering. We'll check your tires' alignment and tread, and recommend replacement or service if necessary. If you use winter tires, we'd be happy to install them for you.
Brakes – your vehicle's brakes are always important. In the winter when snow and ice can make stopping your vehicle more difficult, you want to make sure your braking system is in proper working order. We'll inspect your brake lines, pads, rotors, and more.
Heater – your heater not only keeps you warm during your travels to and from work, school, or the store; your defroster also keeps ice from building up on your windshield and impairing your visibility. We'll make sure your entire heating system is in good condition to improve your comfort and safety.
We will also check and replace or refill your vehicles:
Oil and oil filter
Antifreeze
Wiper Blades
Battery
The above components are vital to the performance of your vehicle in cold and snowy conditions. If you have questions or would like to schedule an appointment – call us!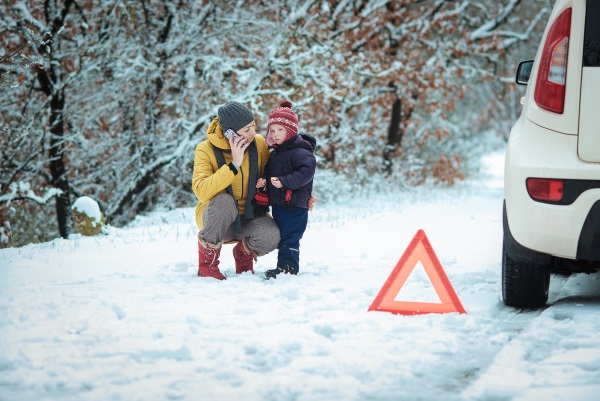 Related Articles
When winter grips Kenosha with its icy fingers, your vehicle's heating system becomes essential not just for comfort, but for safety too. Dave's Muffler brings you insights into the importance of maintaining a functional heating [...]