Kenosha Automotive Services
Dave's is an Auto Repair & Maintenance Shop in Kenosha, Wisconsin. We pride ourselves on high-quality auto services that are fairly priced and completed in a timely manner. Your vehicle is an important asset; trust Dave's to keep it on the road and performing at its best. Give us a call at (262)-656-1017 to schedule an appointment or get a quote for service.
Visit our Kenosha Auto Shop when it's time for basic maintenance, like an oil change, tire rotation, or brake inspection. Our mechanics also excel in auto repair. If you have screeching brakes, a loud exhaust, a weird noise coming from your engine or a dashboard warning light is on; bring your vehicle to Dave's for top-notch auto diagnostics & repair.
Have questions? Contact us!
Dave's Does it All! – Repair, Maintenance, & More
Our Kenosha Auto Shop is focused on customer satisfaction. That means providing quality auto care at reasonable prices. We truly appreciate the work every customer brings to our shop, and our mechanics go the distance to earn your loyalty. Become a Dave's customer today; contact us online or call 262-656-1017 to schedule an appointment!
Auto Repair Services You Can Trust
When you need auto repair services in Kenosha, choose Dave's. Our local mechanics are experts in auto repair troubleshooting & diagnosis. We will thoroughly inspect your vehicle to pinpoint the root cause of your problem and provide an accurate diagnosis. This will allow us to recommend the best repair solutions based on the urgency of your vehicle's issues and your budget.
Auto repair services we can help you with include:
Engine & transmission inspection & repair
Power loss issues (battery & alternator replacement)
Electronic fixes
Braking system inspection & replacement (brake lines, pads, rotors, and fluid)
Suspension & steering system repairs
Cooling system inspection & repair (AC & heating)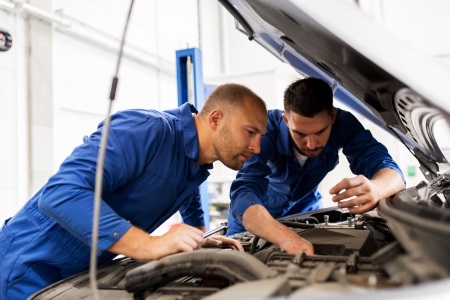 Car & Truck Maintenance | Keeping Your Vehicle Happy & Healthy
As a vehicle owner, maintenance is a top priority not to mention a major responsibility. Ensure your vehicle lasts as long as possible and is safe on the road, schedule auto maintenance in Kenosha, WI with Dave's. Our mechanics go the distance to make the time and money you invest in maintaining your vehicle worthwhile. Find out more about our services and get a maintenance quote – call us!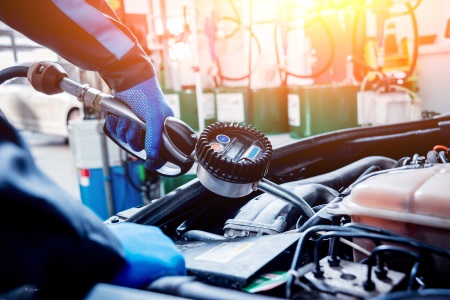 Regular auto maintenance often includes:
Oil change
Tire rotation
Wheel alignment
Inspection & replacement of belts & filters
Fluid replacements
Spark plug inspection & replacement
More!
Out with the Old in with the New – When it's Time for Auto Replacement
Car trouble can be stressful and very time consuming. Unfortunately, it's also unavoidable; at some point parts will wear and need to be replaced. Dave's Muffler will help you get the best deal on parts and service, getting your vehicle back on the road fast. If you need new tires, we're an incredible choice. Our shop has reliable access and a large stock of tires from the most reputable brands; and we offer them at the best prices too. If you need a new muffler, catalytic converter, battery, oxygen sensor, brake pads, or anything else; you can count on us!
Contact Dave's American Discount Muffler to schedule auto maintenance or repair services.