Engines & Transmissions Services in Kenosha
Smart Auto Care Starts Under the Hood
Trust Dave's Muffler in Kenosha for engine maintenance & repair. Properly caring for your engine on a regular basis will improve performance and help you avoid costly repairs in the future. Our ASE certified mechanics have the expertise and resources to fix any car problem, big or small. Give us a call at 262-656-1017 if it's time to schedule regular auto maintenance or if there is cause for concern and you need an engine inspection.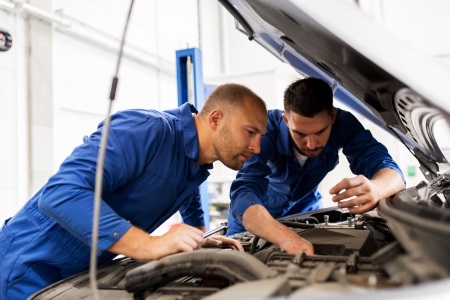 Common Signs of Engine Problems
As your vehicle gets older, parts of it start to fail and need to be repaired or replaced. If you have an older car or haven't been keeping up on maintenance, you could start noticing major or minor problems. As soon as you think something could be wrong, bring your vehicle to Dave's Muffler. Unfixed issues can lead to more expensive problems down the road.
Watch out for some signs that your engine or transmission is having problems:
The check engine light comes on –

This is one of the easiest ways to tell if your engine needs maintenance. If your check engine light is on, bring your vehicle in for an inspection and diagnosis/repair as soon as possible.
The car is making loud noises –

Loud, unexpected noises are almost never a good thing. If you hear loud rumbling, hissing, or banging coming from under the hood, get your vehicle serviced right away.
Automatic or manual transmission is stalling –

If your car is suddenly stalling when you're trying  to start it, there is likely an underlying problem. The fix is usually pretty quick if taken care of sooner than later.
Pools of oil are being left where you park –

This is likely a sign that you have a leak. Get this taken care of immediately so you're not running your car on little or no motor oil.
Related Article
Surviving the Freeze with Dave's Muffler Boot up the season's survival mode with Dave's Muffler as we help you prepare your car for the winter in Pleasant Prairie. With a routine check-up and professional winter-proofing, [...]
The Best Engine Repair at Dave's Muffler in Kenosha, WI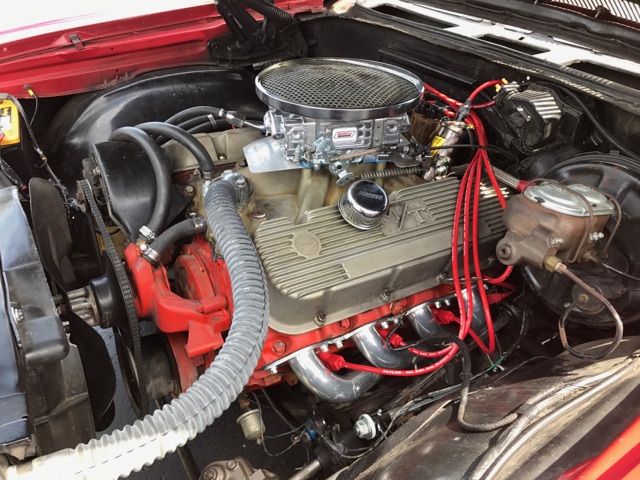 When your vehicle needs to be fixed, repair or replacement can make a big difference when it comes to your budget. In some cases, we can repair your vehicle and get you in and out of the shop quick. Some damage may be beyond repair or cheaper to just replace the part.
Problems can be hard to self-diagnose and some car trouble will keep repeating itself if it's not fixed by professionals. Our experienced mechanics will assist you in deciding which repairs are urgent, if you need replacement parts, and prioritize any other problem areas. These decisions often depend on your budget, the seriousness of the problem, age of the car, and various other factors.
Our Kenosha auto repair mechanics work hard to increase your car's longevity and ensure that you leave our shop completely satisfied. We want you to want to bring your vehicle in for its next service. With our superior parts and incredible customer service it shouldn't be hard to see why you should.
Contact Dave's Muffler for affordable engine repair and replacement today!