Trust Our Mechanics When it's Time to Replace Your Car Battery or Alternator
Don't let a dead car battery hold you up; our professionals are happy to replace your battery if it's old or no longer holding a charge. If a dashboard warning light has indicated an alternator problem; or you've noticed dimmer headlights or a whining noise coming from under your hood, choose Dave's American Discount Muffler for an affordable, reliable auto repair option that gets your vehicle back on the road faster.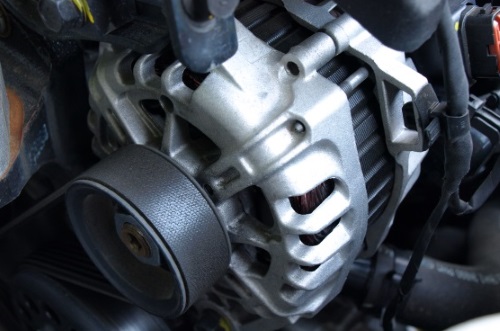 Our Mechanics Can Solve Your Vehicle Power Loss Issues
If your car or truck won't start, or you're noticing other power loss problems, don't hesitate to visit Dave's! When it comes to exceptional electrical services, you can count on our local mechanics. We care about our customers and recognize how stressful car problems can be, especially electrical ones; which are often sudden and not easily diagnosed or fixed. The certified and highly trained professionals in our Kenosha auto shop have the knowledge and problem-solving skills to locate the issue, diagnose it properly, and get your vehicle operating like new again. Paying attention to every detail of your auto care needs and honing the extensive experience to take on just about any fix, big or small, is our specialty. We offer fast and efficient diagnosis, at an affordable price, on any make or model.
Repairing & Installing Car Electronics
An auto electrician is highly specialized in their field and required to excel in chemistry, physics, math, and electronics throughout their education. This extensive training ensures your mechanic will know the ins and outs of your vehicle and is capable of precise diagnosis. If your car electronics need repair or you're looking to have specialty electronics installed, choose Dave's. We can install or fix car alarms, audio and entertainment units, car locking systems, electrical windows, and more. So whether the problem with your vehicle is a quick fix or a complicated repair, we can get you back on the road fast. If you need a dead battery replaced, a remote start installed, or a new security system to keep you, your family, and your belongings safe; we are here for you.
Contact Dave's Muffler today for quality electrical work done right!