Make Dave's Your First Choice for New Tires & Tire Services
We work with the best brand name tires to assure the best quality and safety for our clients. You can count on Dave's Muffler for an incredible selection of tires and reliable tire services; including replacement, rotation, alignment, and balancing.
Tire Brands Available through Dave's Muffler:
Tire Services – Repair & Replacement
Need New Tires or Have a Flat?
Is your tire leaking or constantly going flat? At Dave's Muffler we can help you find the perfect replacement tires for your vehicle, all while staying in your price range. Whether you're replacing one tire or the full set, our staff can help you find just what you need. We only offer the best brands to our customers, like Goodyear, Firestone, Michelin, and Goodrich. We have a huge selection of tires for cars, trucks, and vans, perfect for many makes or models. When our Kenosha mechanics install new tires, we make sure every tire is properly aligned and filled for an incredibly smooth ride and enhanced road control to ensure your family's safety and comfort.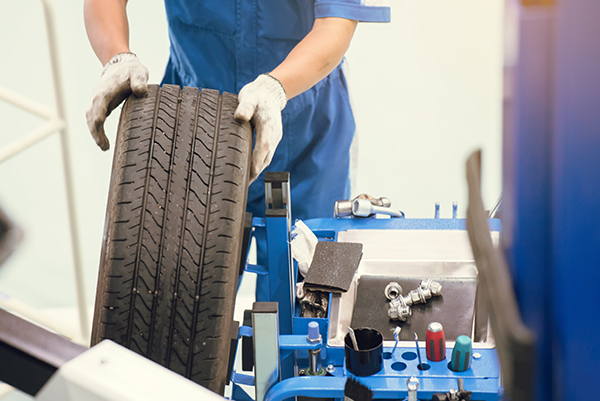 When You Need Tire Service, Visit our Kenosha Auto Repair Shop
Your tires are one of the most important features of your vehicle and should be replaced as soon as the tread starts to wear. When the tread gets worn down too far it causes the tire to have a slick surface with no traction or grip. Steering, braking, and traction are all affected by the condition of your tires. It is important to check and replace your tires often, especially in Wisconsin's harsh weather. Harsh road conditions, road salt, and more caused by winter weather can shorten the life of your tires. Having your tires rotated and aligned regularly will help prolong the use your tires.
For all of your auto repair and maintenance needs, choose Dave's American Discount Muffler.
Tire Rotation & Wheel Alignments
Tire care plays a vital role in auto maintenance and the safety of your vehicle. As the only part of your vehicle that actually touches the road, proper inflation, alignment, and even tread wear are important.
Your wheel alignment can be effected by factors such as road conditions, driving habits, and the condition of steering and suspension components. If you have a wheel alignment problem, your car is likely veering slightly to the left or right even though the steering wheel is straight. Alignment is necessary when new tires are installed and when your wheels are rotated. For perfect wheel alignment, sensitive computerized equipment is used to adjust the angles of the wheels so they're parallel to each other and perpendicular to the ground.
If the problem is unbalanced tires, symptoms will show in uneven wear. Your front tires endure the most wear, so the back tires should be rotated forward every 5,000 – 8,000 miles (so schedule tire rotation with your next oil change). The end result of wheel alignment and balancing is a vehicle that glides down the road smoother and one that uses fuel more efficiently.
Contact our Kenosha Tire Shop for more information.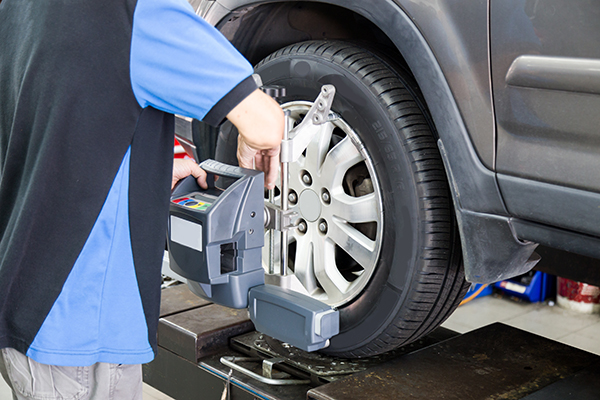 Related Articles
 Understand the Importance of Winter TiresEvery car owner understands how crucial tire selection matters, particularly during winter. Here at Daves Muffler in Mount Pleasant, WI we help you comprehend the importance of a temperature-appropriate tire [...]
As the leaves begin to change color and the air turns crisp, it's time to think about prepping your vehicle for the colder months ahead. For residents of Pleasant Prairie, pre-winter car maintenance is essential [...]
When winter announces its arrival in Kenosha, your vehicle's tires become the primary contact between you and the icy roads. With Dave's Muffler by your side, gear up for a safe and smooth winter driving [...]