30 Years of Car & Truck Repair Experience
If you need auto repair services in Sturtevant, WI, turn to Dave's Muffler. Our mechanics are well worth the drive to Kenosha. They have unprecedented auto knowledge and dependable services for a significant range of vehicles. 30 years of experience under our belt, we offer repair and maintenance services that are fast, dependable, and affordable. No matter if the issue is big or small we can handle it – we'll work with you to figure out the problem and the best way to fix it. Our staff wants to help get your car or truck back on the road as soon as possible – by quickly prioritizing repairs to fit your budget. We can set up a long term vehicle repair regiment if necessary as well. Auto repairs can finally be a no hassle experience.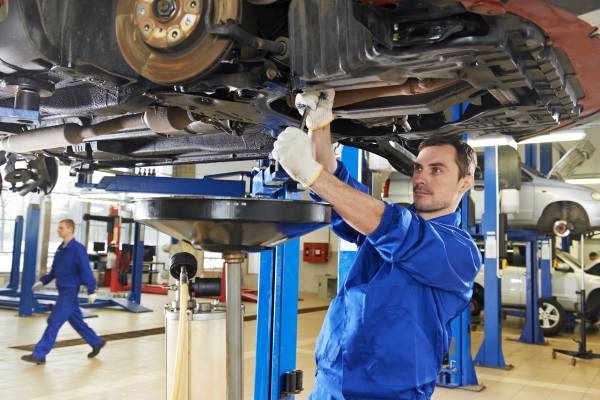 A Shortlist of Our Auto Services
Auto Repair
AC & Heat
Alternator & Battery
Brakes
Electrical System
Engine & Transmission
Muffler & Exhaust System
Suspension & Steering System
Auto Maintenance
Belt Inspection & Replacement
Brake Inspections
Fluid Refills & Filter Replacements
Oil Changes
Spark Plug Inspection & Replacement
Tire Rotations
Better Auto Maintenance for Better Performance
You and your family rely on your vehicle every day to get to and from work and school at the very least; so it's an understatement to say your car is important. At Dave's we can ensure you and your family a safe, smooth ride day in and day out. Our friendly staff specializes in full restorations as well as regular maintenance, so whether you need a new transmission or brake lines, or a simple oil change and tire rotation – we'll make it happen. We offer better auto maintenance services at an affordable rate to keep your vehicle running great all year round.
Contact us today to take advantage of our extensive maintenance services and ensure the highest performance from your car or truck.