Avoid Potholes to Avoid Vehicle Damage
If you live or commute in Wisconsin, you know just how serious our pothole problems can get in the winter. You will also know that potholes can get significantly worse before it's warm enough that they can be repaired.
It can be difficult to avoid the same potholes day in and day out. When you can safely avoid potholes, you should. Depending on the size and depth of the pothole, the weather, and the condition of your tires & undercarriage; potholes could very well damage your vehicle.
Common problems caused by potholes range from bent rims to flat tires, damage to your suspension or steering system, alignment problems, and even physical damage to the body of your vehicle.
Defend Your Vehicle Against Potholes
When pothole season rolls around, you should be extra vigilant of the roadway so that you can avoid them. There are some lines of defense you can prepare to help you avoid damage even if you have to drive over potholes.
Make sure your tires are properly inflated. If your tires are low on air, a bad pothole can cause a bulge in the tire or a dent in the wheel. If you notice a bulge, blister, or dent; have your tires inspected and replaced as soon as possible.
Potholes can not always be avoided, especially if you're traveling at high speeds or surrounded by traffic. Rather than slamming on the brakes or swerving (which can cause an accident), slow down as appropriate and keep your wheel straight as you drive over the pothole.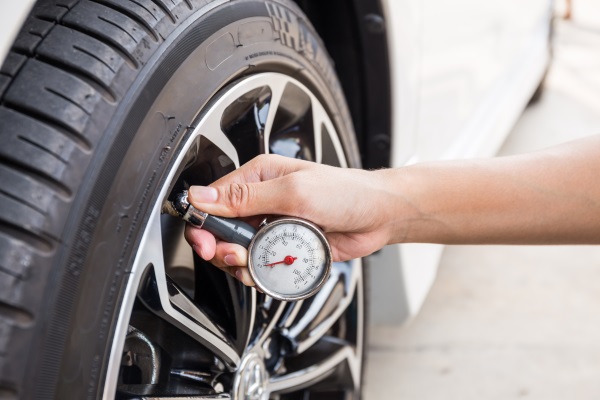 Auto Repair in Kenosha, WI
If you have bad tires and want to get them replaced before winter (when potholes are most prevalent), schedule an appointment at Dave's Muffler in Kenosha. We offer access to high-quality tire brands at great prices. Our Kenosha Auto Shop is also an excellent choice when you need general repairs for pothole damage. We are equipped to handle tire repairs, wheel alignments, and much more. Call us if you have questions or would like to schedule repair services!