I could not be happier about the service I received at Dave's this morning. I called at 8am to see if they could take a look at my muffler that started making noise over the weekend. The guy said to bring it in after 9 for an estimate. I explained that I needed it fixed as soon as possible because I was going on a road trip on Thursday. He said most of the time the work is completed the same day. I got to the shop at 9am, the mechanic had me start my car and within ten seconds he diagnosed the problem and said it was a half-hour job that would only cost $150. I filled out some paperwork and was told they'd have it done by the end of the day. I expected at the earliest 2:00 for it to be ready. They had my car done by 10:30 am, so within an hour! I thought I was going to be car-less most of the day so I was pleasantly surprised to be able to pick my car up pretty much immediately. I could not be happier about the service here and the prices! Will definitely return and would recommend to anyone! And Roxanne behind the counter was also very pleasant and told me to have a nice trip! Thank you guys so much!
– Facebook Review from Lisa P.
Our Mechanics Provide Expert Muffler Work & a Better Auto Experience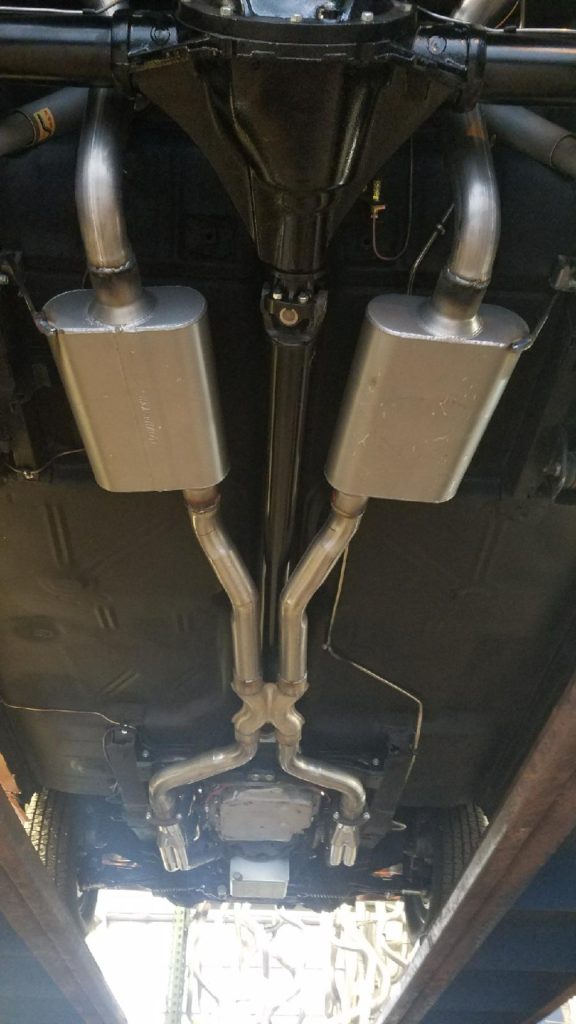 Whether you've accidentally damaged your exhaust system or rust has eaten a hole in your muffler, you can trust Dave's American Discount Muffler in Kenosha, WI for fast, effective auto repairs at the most reasonable prices. Since mufflers dampen the sounds of your engine, a loud muffler should be cause for concern. The longer you wait to have it checked by a mechanic, the louder the noise will become. Our pros will inspect your exhaust system to pinpoint the cause and location of your muffler problem. Then we'll provide you with an accurate quote for repair. Whether we're re-welding a hanging muffler, patching a muffler hole, or tightening a connection that has become loose, you'll receive top-quality services that promise long-term results.
If you need exhaust or muffler repairs in Kenosha, make Dave's your first call! Our reputation for custom muffler work is exceptional. Get your car or truck serviced by our professionals today!