"Good work reasonably fast and reasonably priced. Had two custom exhausts fabbed up there." – a Facebook Review from Rob O.
Kenosha Muffler Shop Offering Worthwhile Exhaust Services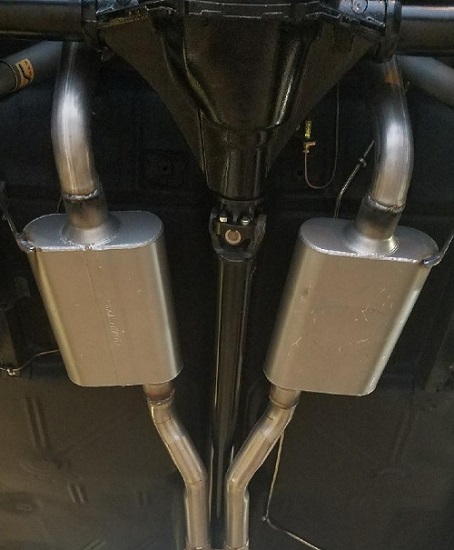 When you need muffler or exhaust work in Kenosha, Wisconsin; there's one choice – Dave's American Discount Muffler. We strive to compete with our competitors on all levels – quality, turnaround, cost, and customer care. So that we can offer our clients better auto repair & maintenance services. We have the skills and resources to work on vehicles of all kinds; including cars & trucks that are new, old, domestic, or imported. So whether you're driving a brand new car, an old clunker, a classic, or something from overseas; we will make sure it gets the exact care it needs.
While we excel at every auto care service, our specialty is mufflers. And just like we did for Rob, we'd be happy to help you with custom exhaust or muffler work. The experts at our Muffler Shop can help you find the right exhaust system for what you want, or we're always happy to install an exhaust or muffler you buy elsewhere too.
Let's discuss your exhaust or muffler work needs – contact us!