"We have been bring our cars to Dave for 2 yrs now. Mostly oil changes but a few times for work to be done. I appreciate the honesty and how polite the guys are. If I don't want to wait, I drop my car off & pick back up at my convenience. No complaints from this family! :)" – a Facebook Review from Nicole P.
We Offer Auto Services in Kenosha That You Can Rely On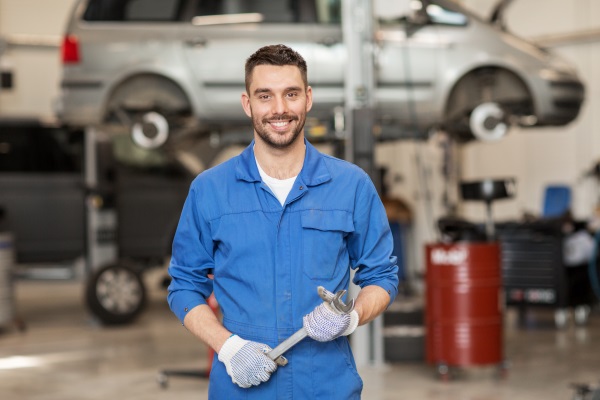 Your vehicle is important to your everyday life; especially if you have children. Keep your car safe and performing at its best by visiting Dave's Muffler in Kenosha for auto maintenance & repair.
Our skilled mechanics provide reliable, high quality auto maintenance services; including oil changes, filter replacement, fluid refills, tire rotation, and much more. Having your car or truck serviced regularly (at the mile intervals recommended by your vehicle owner's manual), will help keep it on the road longer. Make the most of your investment and avoid costly repairs with auto maintenance from Dave's!
Unfortunately, wear and tear will eventually lead to repair. When this happens, we'll be ready to provide quick and reasonably priced auto repair services. Whether it's brake replacement, exhaust repair, engine inspection, steering repair, electrical services, or something else entirely; our shop will fit you in as soon as possible for diagnosis and repair. No work will be completed until you've given the go ahead – so you don't need to worry about surprise costs.
Contact us today to schedule an auto care appointment in Kenosha, WI.