Great work, honest, fair prices. Always helpful to answer questions & never "upsells" or tries to have you do unnecessary work done. Trust them completely with our vehicles!
–  Facebook Review from Trish S.
Our Mechanics Go the Distance to Provide Better Auto Care
We've been providing quality auto care services in Kenosha, Wisconsin for over 30 years. Whether you visit our shop for a tune-up or major repairs, you'll receive superior auto services. Our mechanics are highly trained and dedicated to solving auto problems efficiently and at the most reasonable prices. You don't have to worry about being pressured into unnecessary repairs or upgrades when you visit us because our priority is the problem at hand. We'll let you know if we notice any parts that need to be replaced soon due to wear so that you have time to prepare. Other than that, we only make recommendations when you ask or the safety of your vehicle is compromised. Find out why Dave's is a reputable choice for auto services in Kenosha, schedule an appointment for your car or truck today!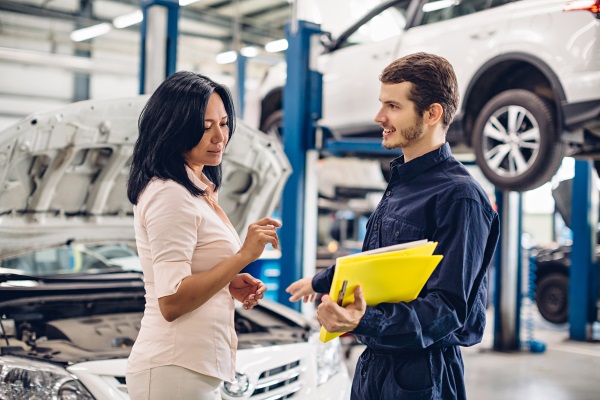 Dave's auto repair & maintenance services include:
Alternator & Battery Replacement
Belt Replacement
Brake Inspections, Repairs, & Replacement
Car AC & Heat Repairs
Electrical System Repairs
Engine & Transmission Maintenance & Repair
Fluid Refills & Filter Replacements
Muffler & Exhaust Repairs
Oil Changes
Sparking Plug Replacement
Suspension & Steering Repairs
Tire Rotations & Replacement
Wheel Alignments